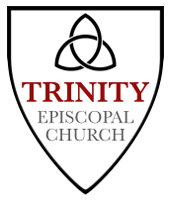 God will take care of the rest.
Living the Gospel Through Word & Example.
No matter who you are, where you're from, or where you are in your faith journey, Trinity Episcopal Church in Independence, MO welcomes you to join us as we proclaim and live out the Gospel of Jesus Christ. The episcopal tradition blends liturgical worship into contemporary life that serves Jesus and embraces community.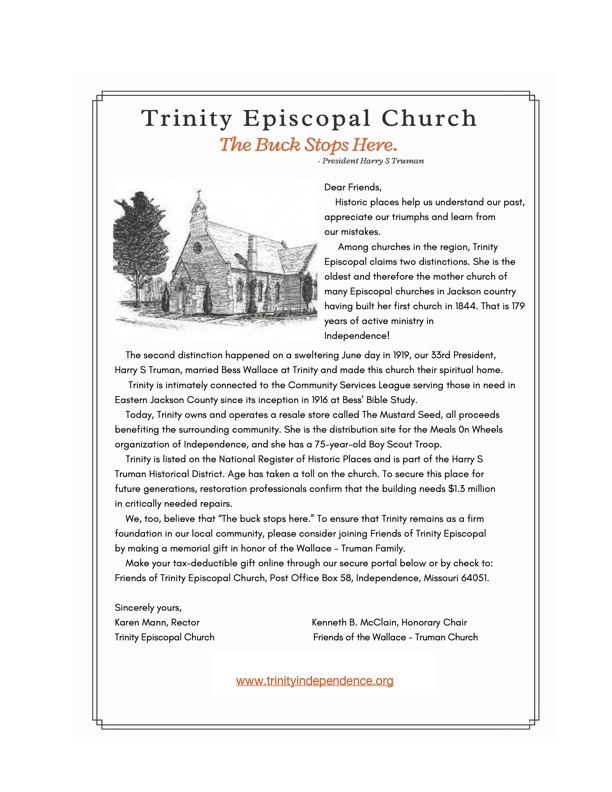 Historic places help us understand our past! Trinity is listed on the National Register of Historic Places and is part of the Harry S. Truman Historical District.
To ensure that Trinity remains as a firm foundation in our local community, please consider joining Friends of Trinity Episcopal by making a memorial gift in honor of the Wallace-Truman Family.
Weekly Service Information
Worship with us in person every Sunday at 10 AM, & online Sunday, at 10 AM
About Trinity Episcopal Church
Trinity Episcopal Church is a member of the Diocese of West Missouri, a part of the Episcopal Church of the United States of America.
Trinity Episcopal Church is a church whose teachings and beliefs are based on the Bible. Our mission is to welcome everyone to join us as we proclaim and live out the Gospel of Jesus Christ through Word and Example.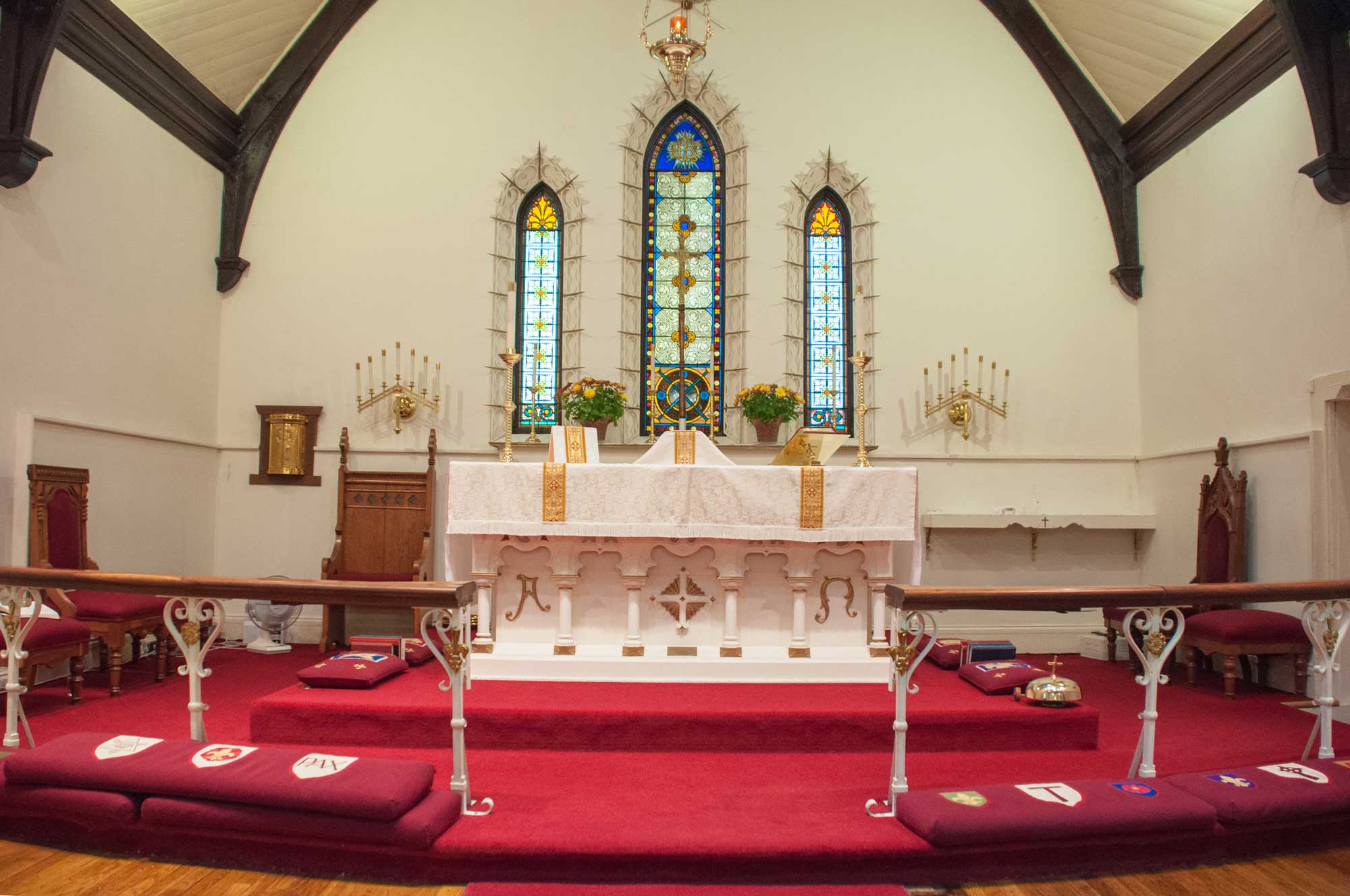 Episcopal missionaries founded Trinity Episcopal Church in 1844 as the first Episcopal church in Jackson County, Missouri. The congregation saw to the construction of the current building in 1881, which is on the National Register of Historic Places.
First Lady Bess Wallace Truman attended Trinity Episcopal Church throughout her life. She and her husband, President Harry S. Truman, took their marriage vows in Trinity's sanctuary on June 28, 1919. Their daughter Margaret was married here in 1956.
In 1959, President Truman laid the cornerstone for the fellowship hall and classroom annex. Members of the church and friends of the Truman's celebrated Bess Truman's funeral service here at Trinity in 1982.
In 2006, Trinity opened its thrift store, The Mustard Seed. All of the proceeds from the store go back into our community to help children and support the Community Services League, an organization founded by Mrs. Truman and her Bible study group in 1916.
Trinity Episcopal Church is known as "the little church that could." Today this small historic church continues to raise up Jesus Christ to the surrounding community and continues to support the Community Services League in honor of the Trumans.
Rooted in our beliefs, Trinity Episcopal Church is woven into the Independence, MO community. We are committed to our neighbors while celebrating our personal journeys of faith. The seeds of our belief begin with baptism. Through baptism, we share in Christ's death and resurrection, and are reborn through the Holy Spirit. The act of baptism brings us into the Body of Christ and signifies that we are part of the universal Christian faith. We believe that God is the creator. It is through God that all things come into being. Jesus Christ is God's Son
We believe that Jesus Christ is God's Son, who was sent to be with God's creation on earth, and to proclaim that all creation is loved by God. We believe in the Holy Spirit, who connects us with God through Jesus Christ, our Lord. Therefore we are people of the Trinity: Father, Son, and Holy Spirit.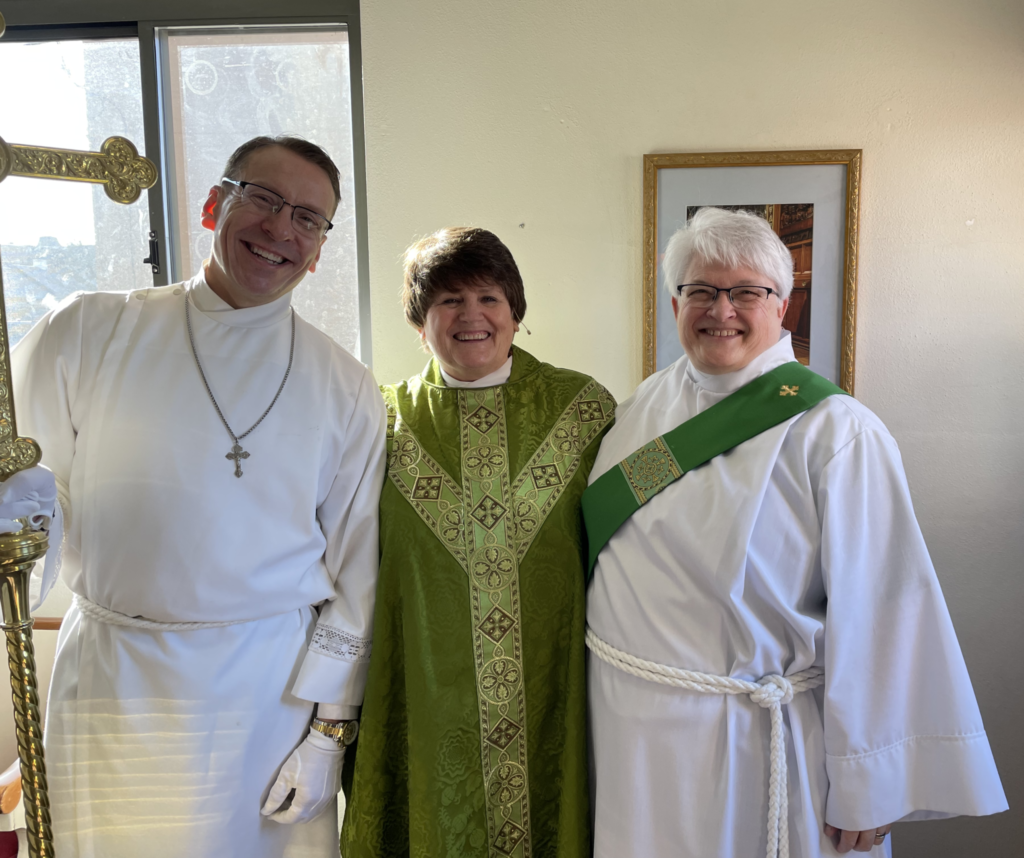 The Rev. Kary Mann was called to Trinity Episcopal Church in June of 2018 as Trinity's Priest-in-Charge. Mother Kary brings to this church a heart for inclusion, social justice, and ecumenism.
Mother Kary has the spirit of a contemplative and the mind of a teacher. Her favorite bible verse is John 13:34:
"I give you a new commandment, that you love one another. Just as I have loved you, you also should love one another."
Ready to start your faith journey? Come join our worship today! Contact us  at (816) 254-3644 to learn more!