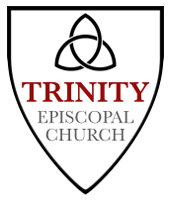 God will take care of the rest.
Contact Trinity Episcopal Church in Independence, MO.
Located on the Independence Square, Trinity Episcopal Church is a historical landmark that continues to grow and gain new members who want to strengthen their relationship with God. From Sunday worship and other programs and services, we are not only involved in the community, we are an integral part of our community. We want to hear from you! If you have any questions, please feel free to call us at (816) 254-3644 or fill out the form below and someone will be in touch with you as soon as possible.
Note: Messages sent by this form are not confidential. Avoid sending highly confidential information, or private information through this form.